A TIME CLOCK SOLUTION FOR YOUR EMPLOYEES​
Try us RISK-FREE for 30 days. Be up & running in 30 minutes. No credit card required.
Time is money, so start today!
Now Through December 31 on all annual plans!
CLOCK IN / CLOCK OUT
Using a simple 4 digit pin, your employees will easily be able to clock in & out of jobs for accurate time keeping records.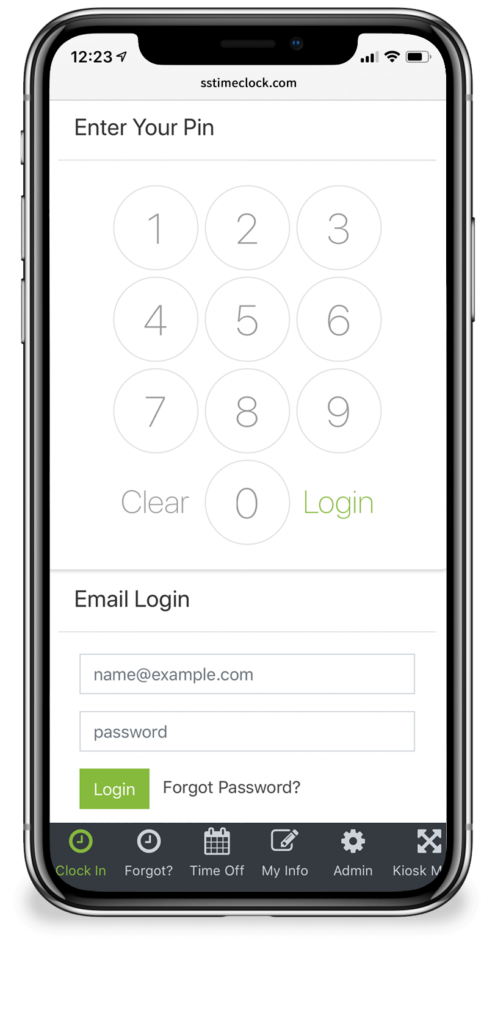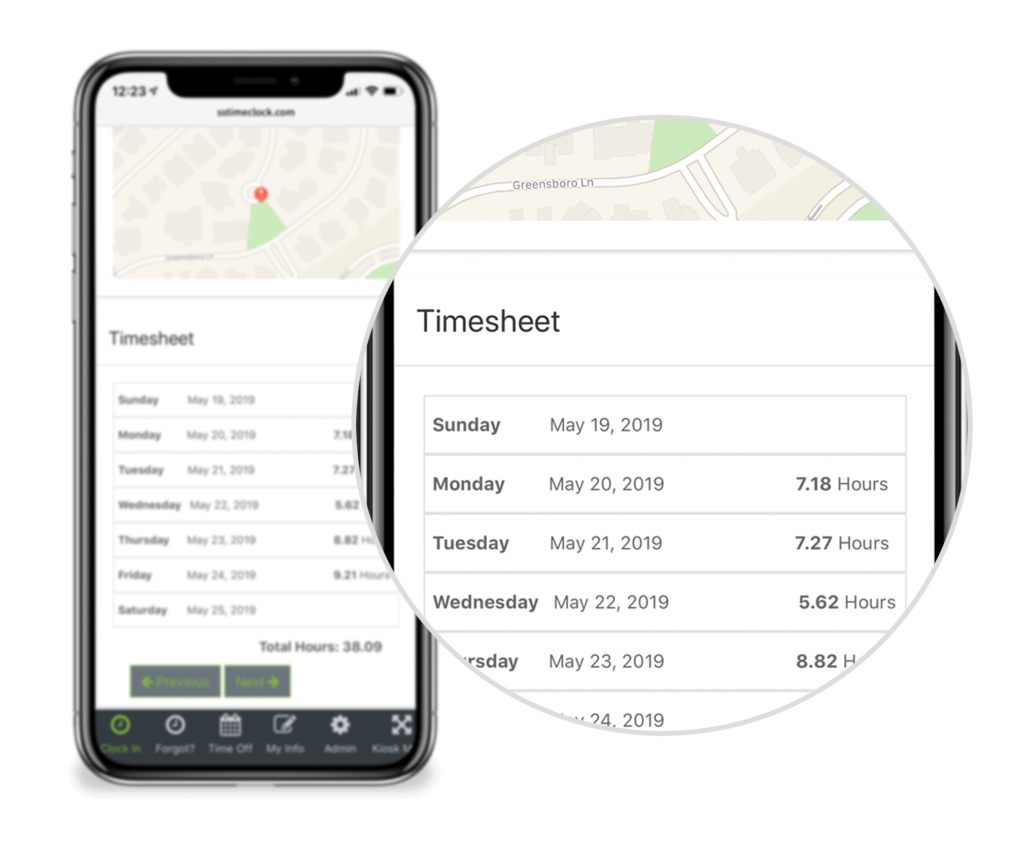 Upon entering their pin, employees will be able to scroll through prior time cards to view previous time entries.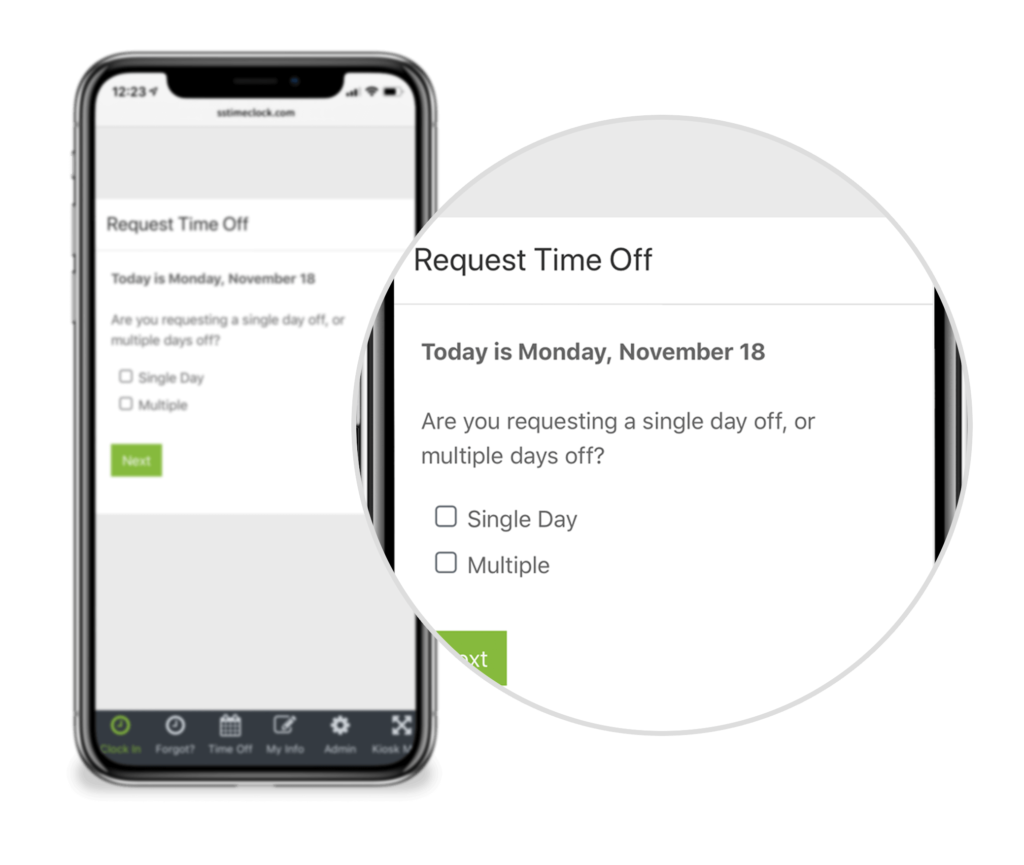 Paid & Unpaid time off is requested from the employee home screen. Single & multiple days can be selected.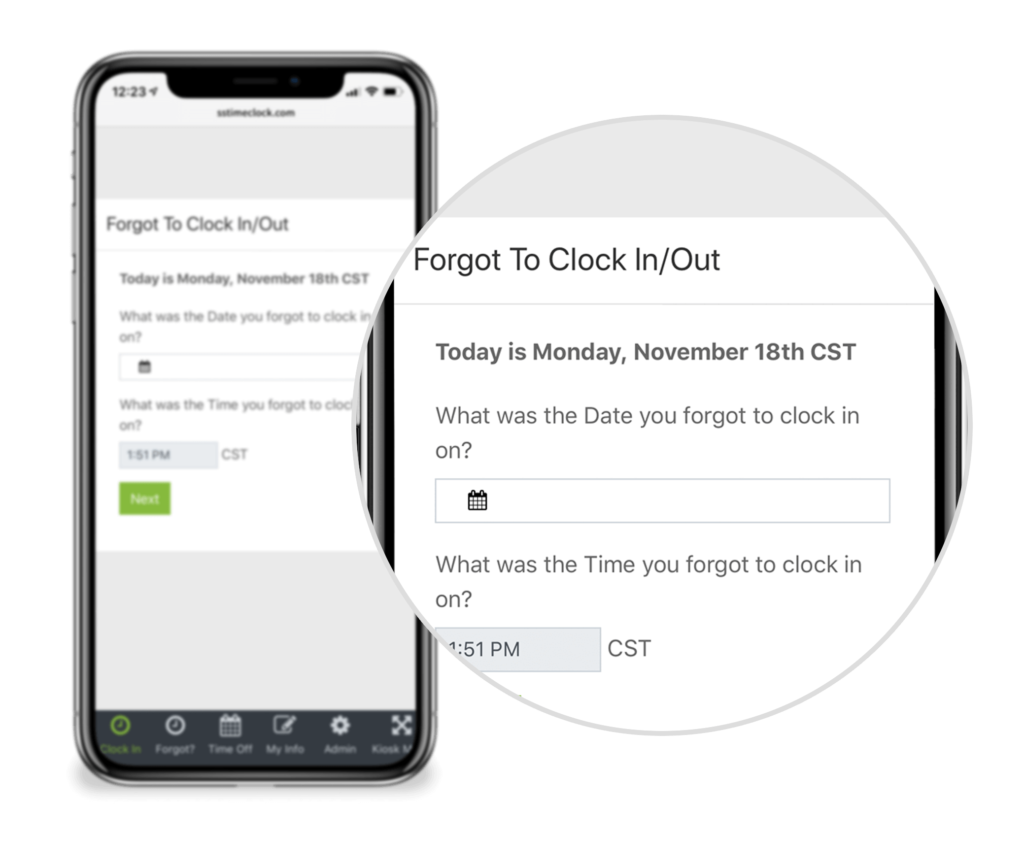 Allow your employees to request a manual time entry for missed punches with our forgot to clock in / out feature.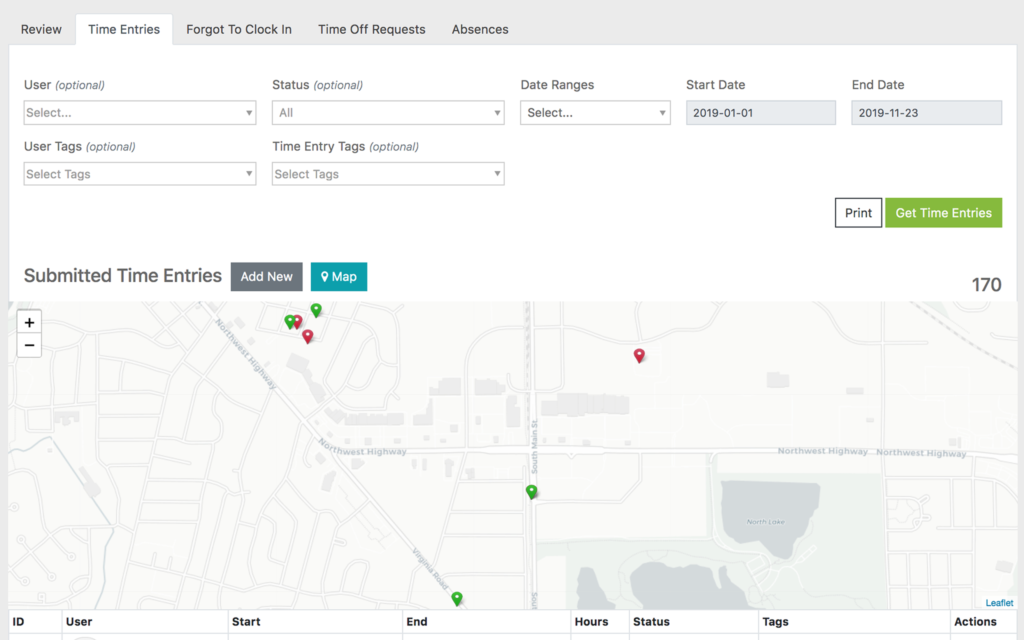 When employees request paid/unpaid vacation time a manager will then be able to approve or deny the request.​
GPS LOCATION
Track the GPS location of where an employee clocks in or out at. View multiple employees at once to find inaccuracies.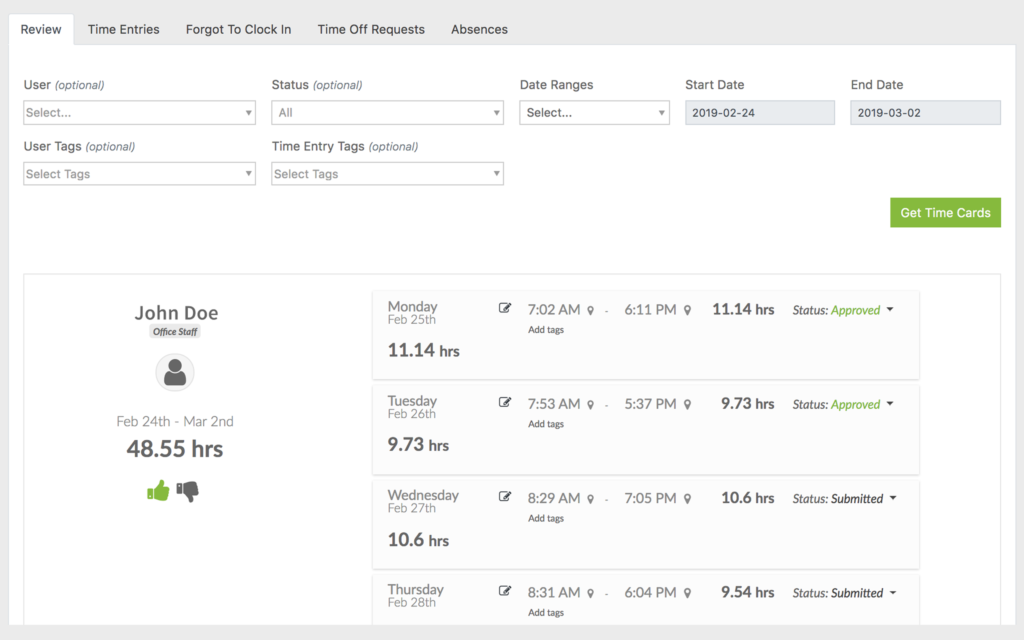 TRACK ABSENCES & TARDINESS​
Keep track of days off employees have, run specific reports, filter to monitor employee attendance, & organize by date ranges.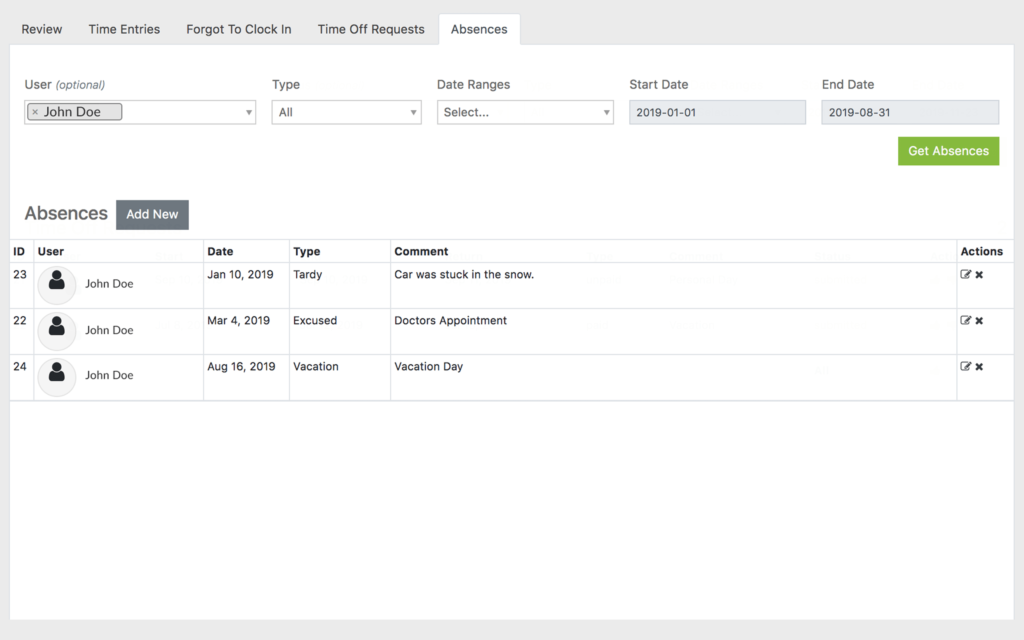 VACATION APPROVALS​
When employees request paid/unpaid vacation time a manager will then be able to approve or deny the request.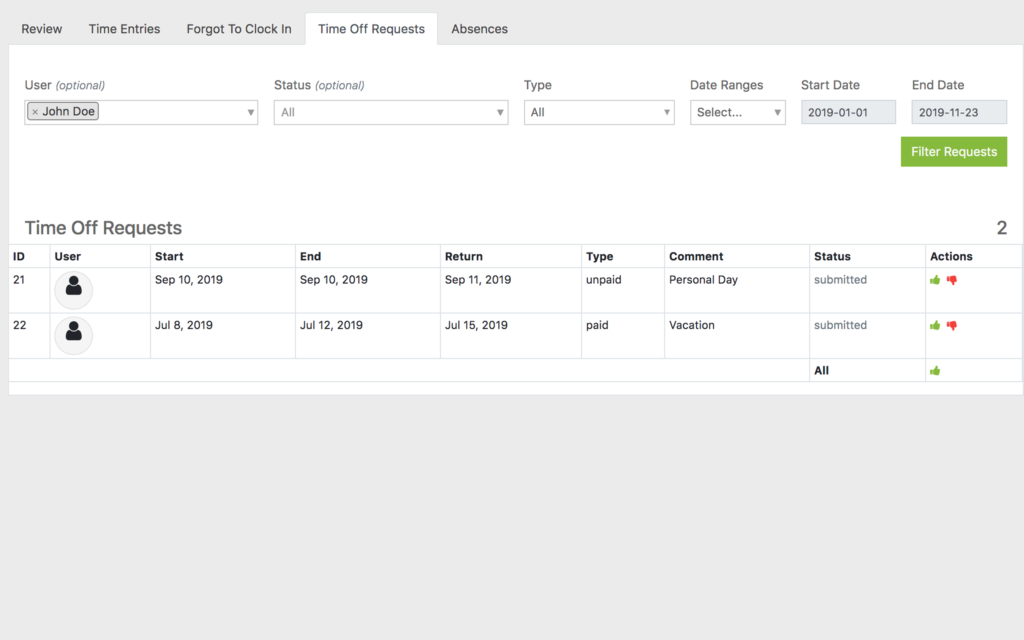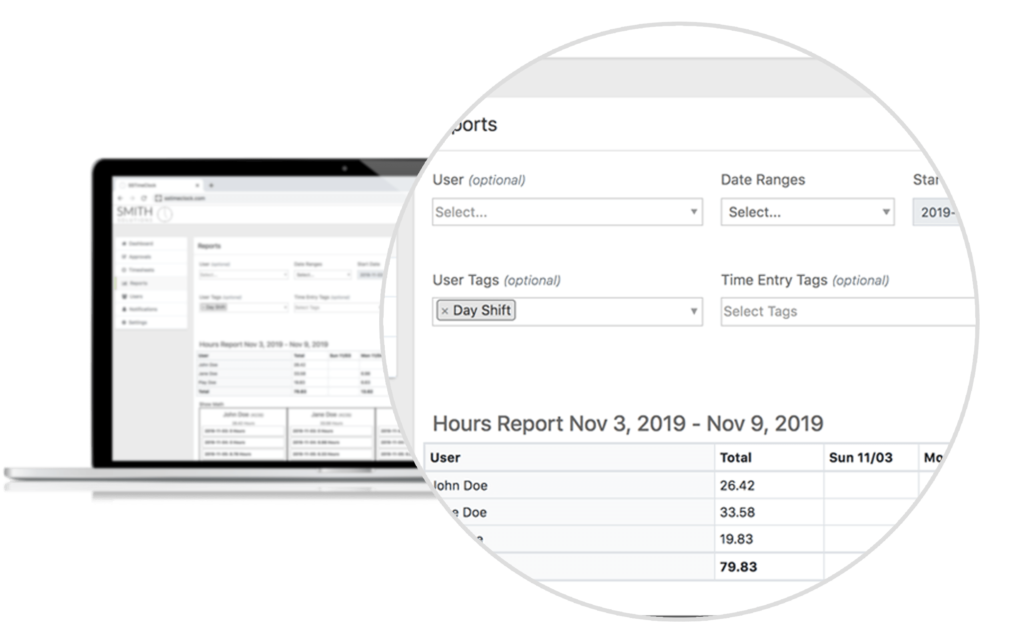 Timeshift tags allow you to organizing departments, form teams, run custom reports, track project or job sites.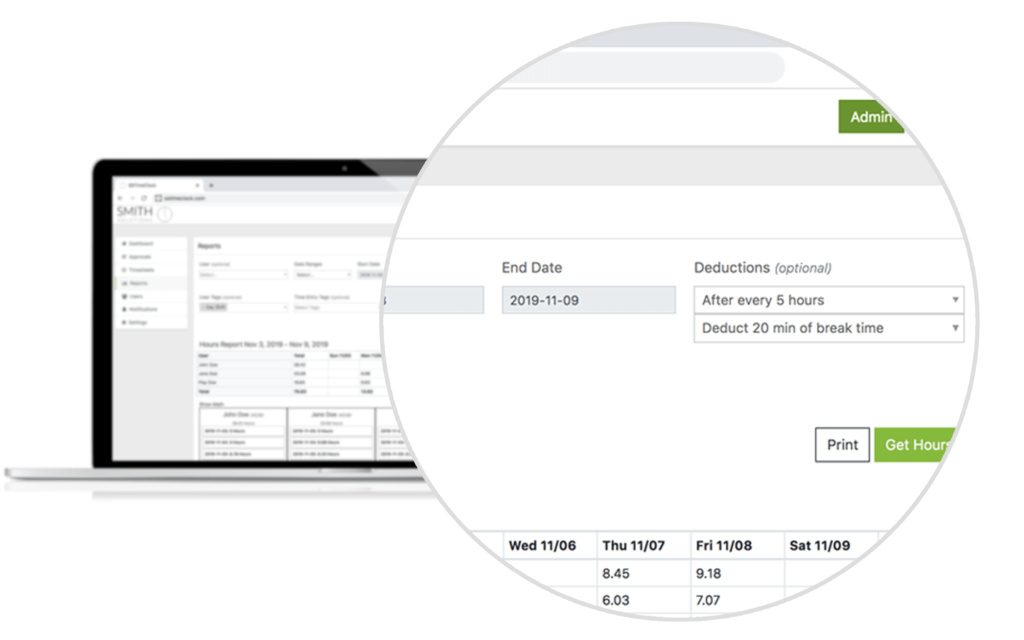 Managers have the option to have break periods automatically deducted from an employees time clock entry.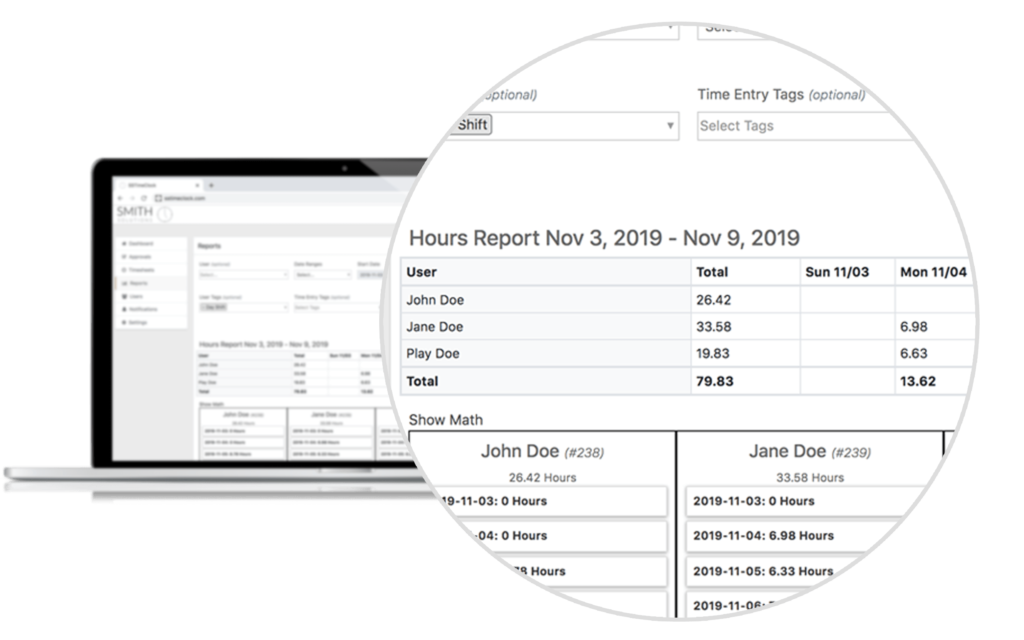 See the exact data you need by building custom reports using auto-deduct & tags to filter time entries.
Alert your employees via text notifications. Send alerts, messages, reminders for faster responses from your employees.​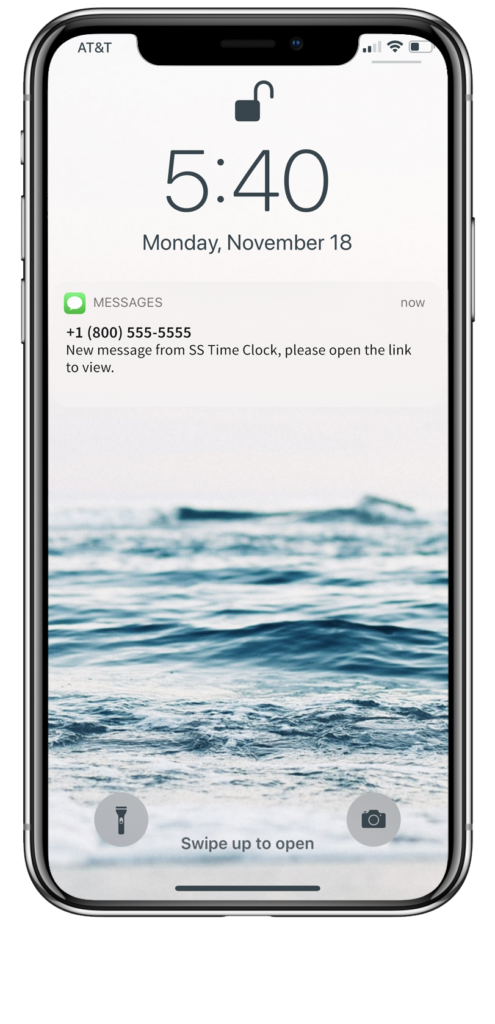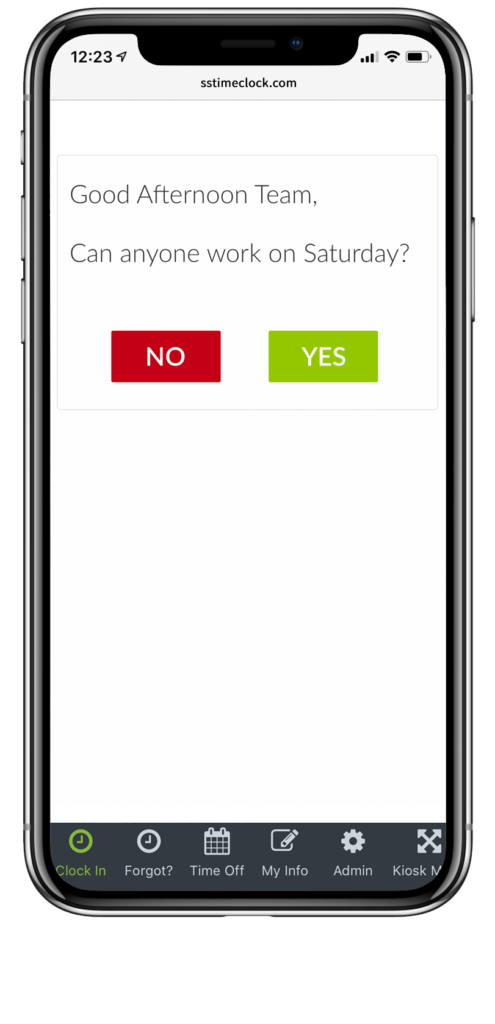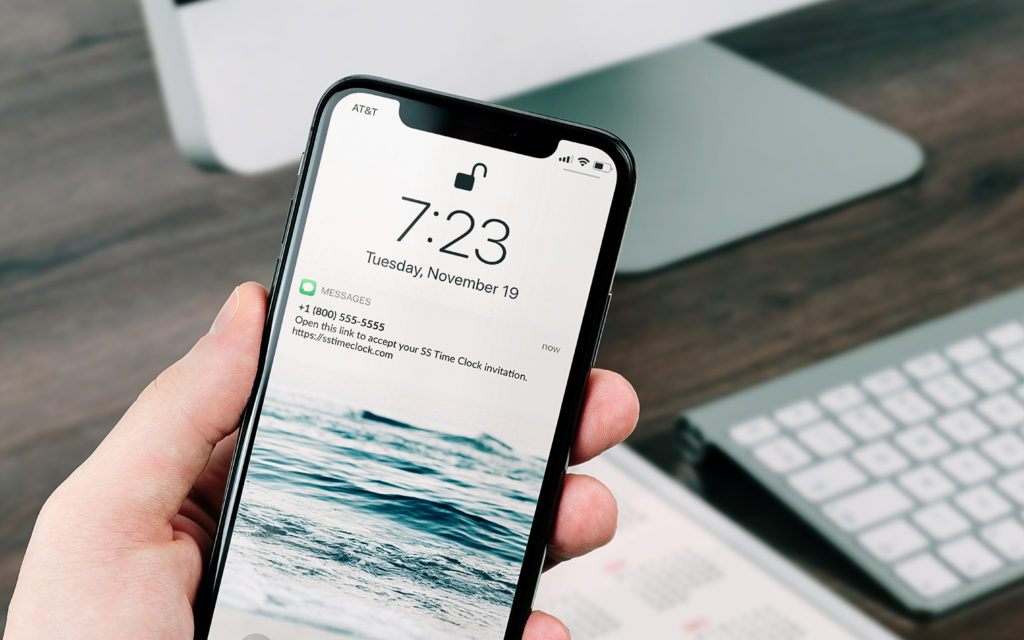 Invite Employees Via Text
Invite your employees via text message to set up an employee account and give them access to the time clock software.
Profile Tags
Group & organize by teams, departments, & crews. This allows you to create a report separating administrative & field labor.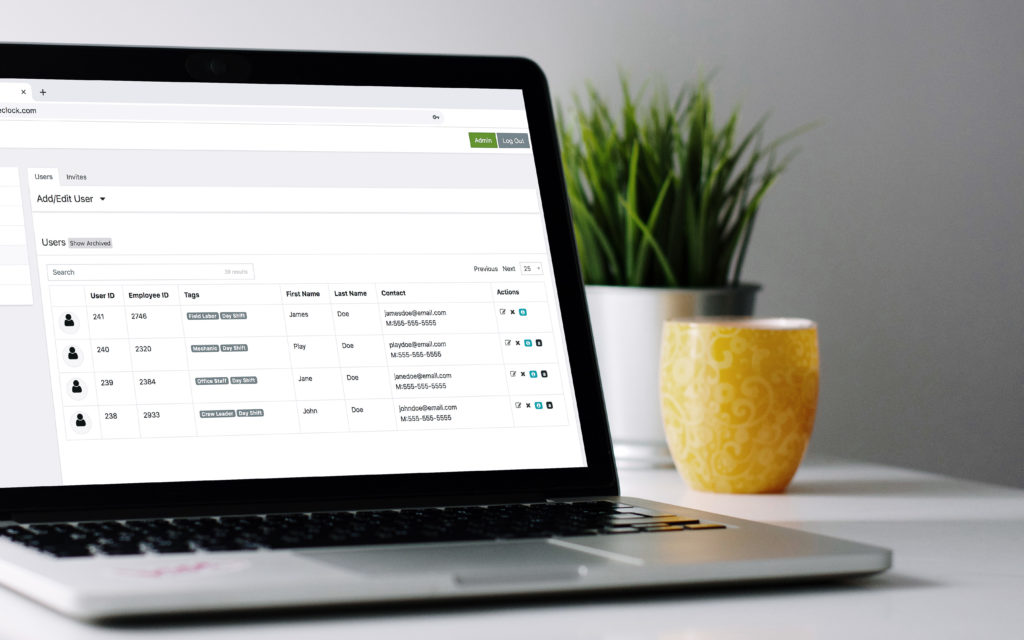 Use Personal Device
Make sure your subcontractors are able to clock in and out easily by approving their personal device for recognition.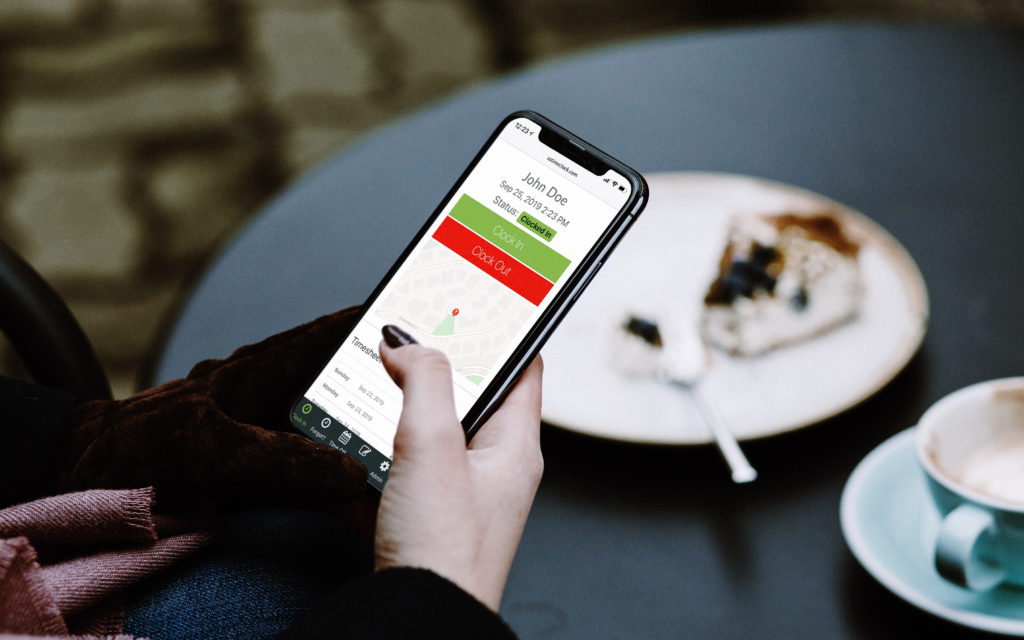 Device Restrictions
Limit access & prevent misuse with device recognition to ensure time clock punches are on authorized devices only.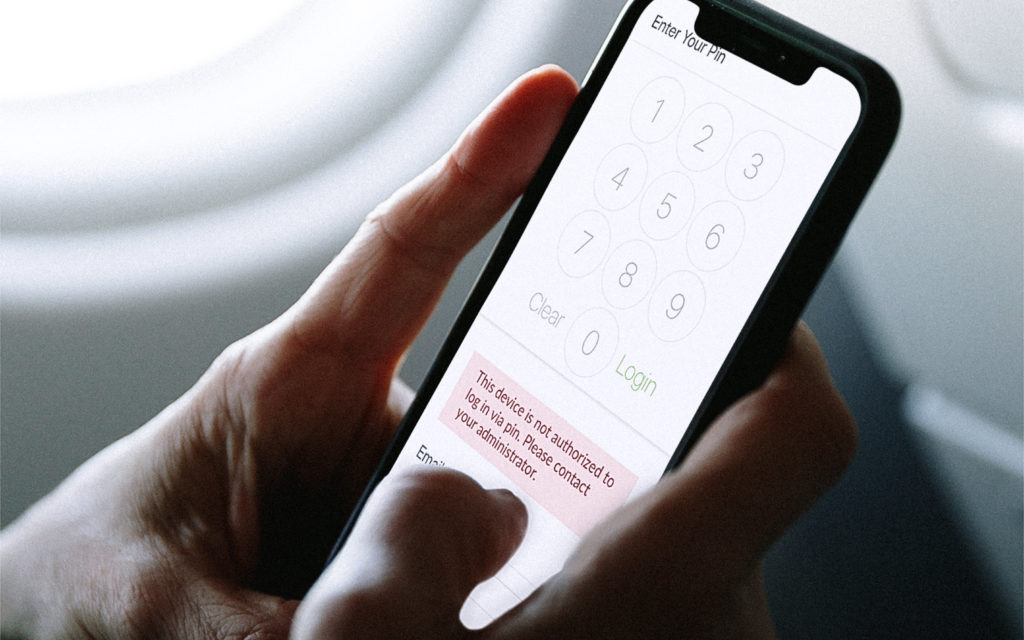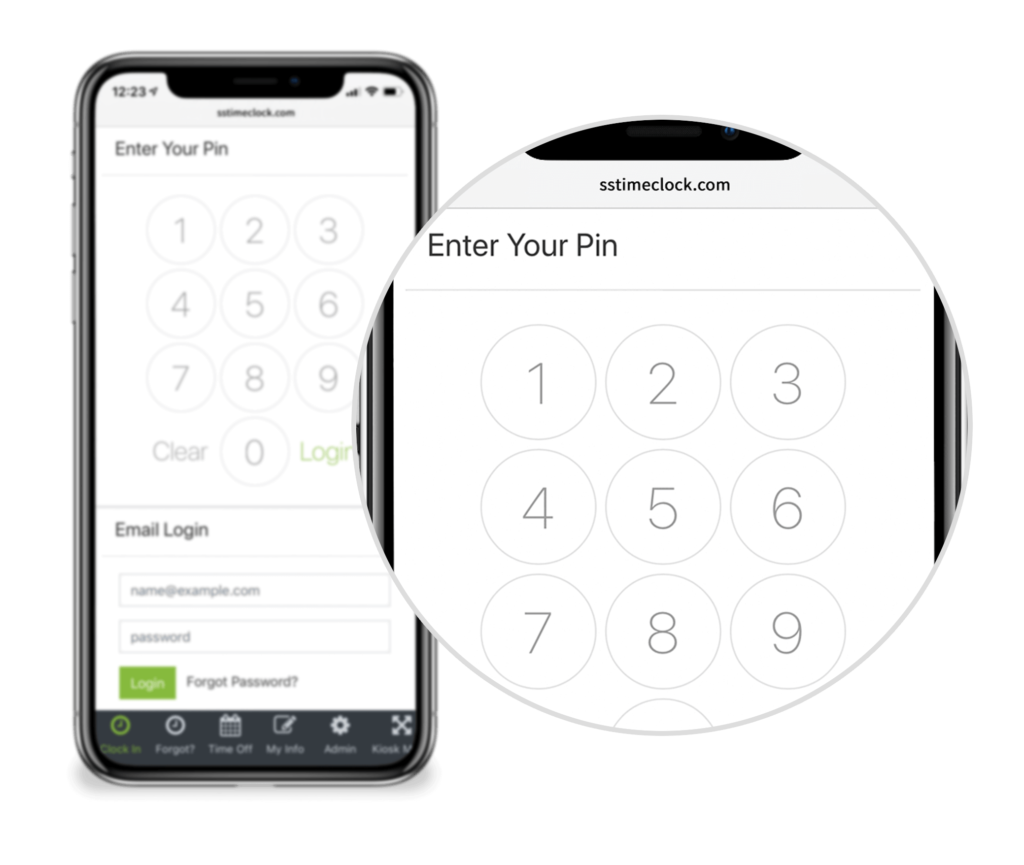 Enable PIN kiosk mode if your business has multiple employees who use the same device for clocking in & out.
Devices On Internet
Use our software on any device with the internet. Say goodbye to using specific devices that only operate on one device.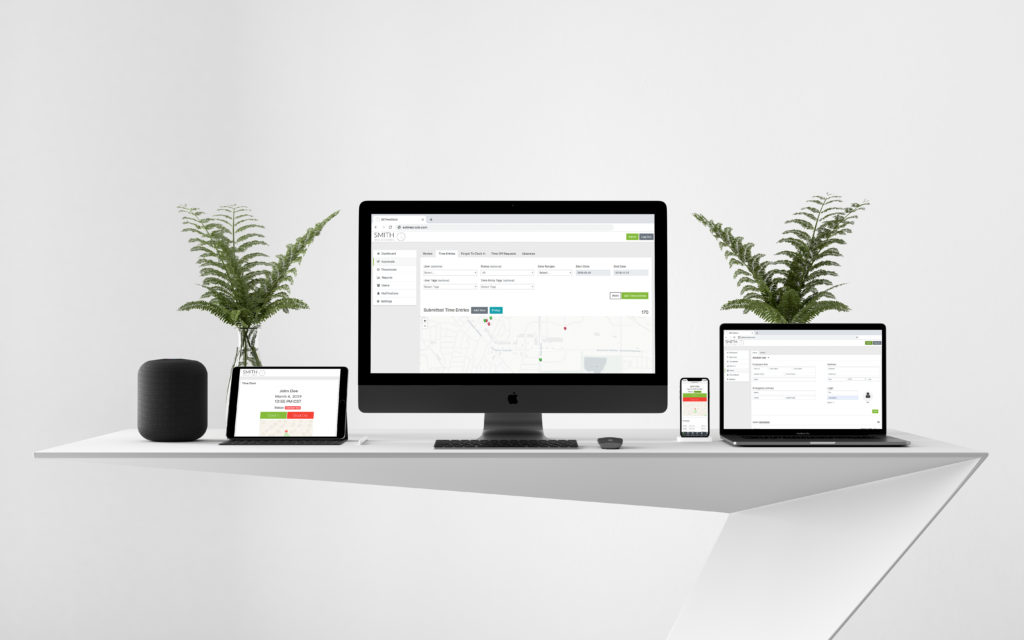 Cloud Accessibility
There is no need to install our time clock software, keep your flexibility by running on a cloud based software.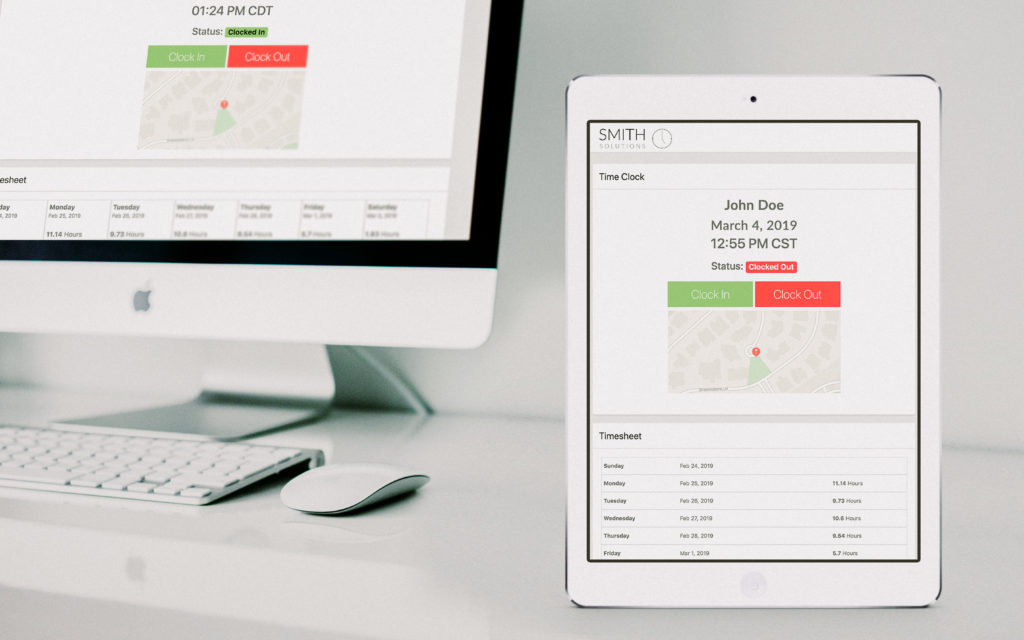 30 Minute Set Up Time
Set up company specific information in approximate 30 minutes or less, making our time clock incredibily fast to deploy.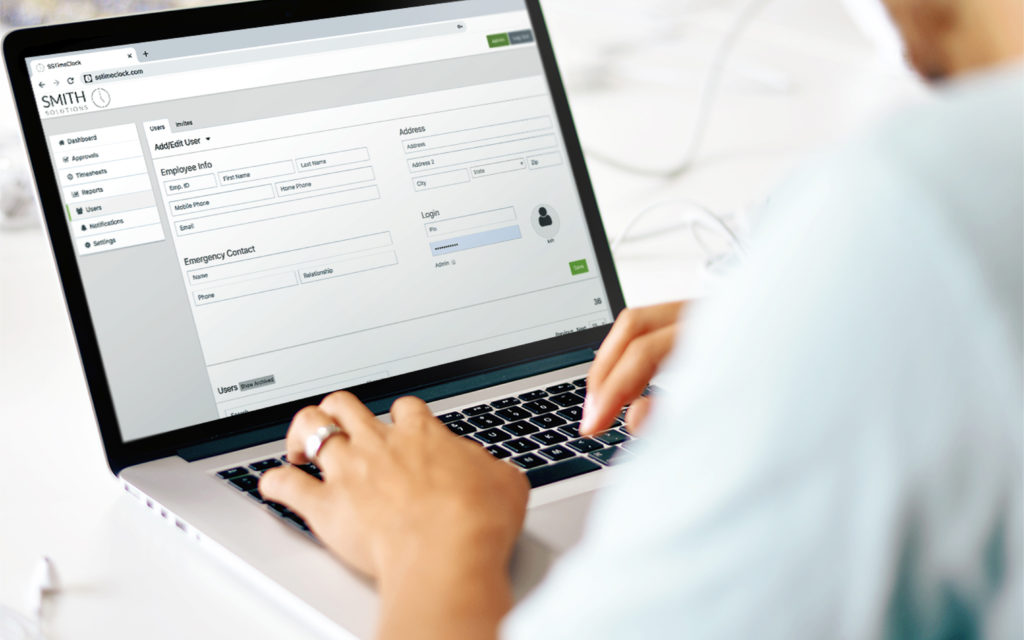 A SERVICE INDUSTRY TIME CLOCK
A time clock explicitly built for service industry based businesses.

CONSTRUCTION

LANDSCAPING

LAWNCARE

SNOW REMOVAL

CLEANING

PAINTING

PLUMBING

WINDOW CLEANING

ELECTRICIAN

HV/AC/R

NETWORKING

PEST CONTROL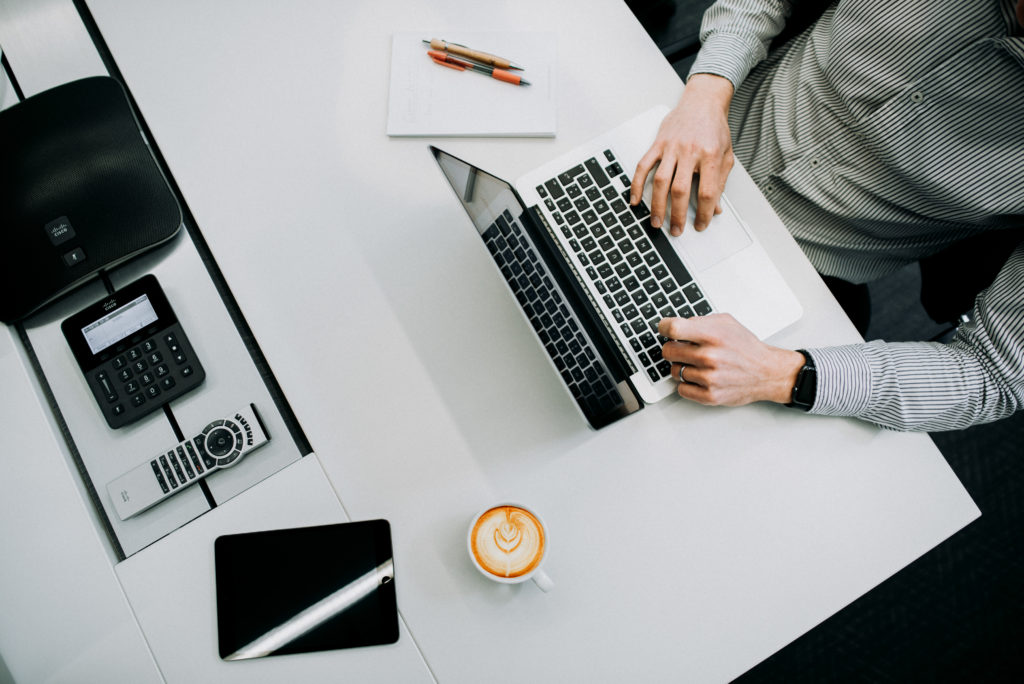 WE KNOW THE SERVICE INDUSTRY.
Designed by a landscape contractor to handle unique challenges of landscape and snow contractors.